Used Car of the Week: 2016 Lexus GS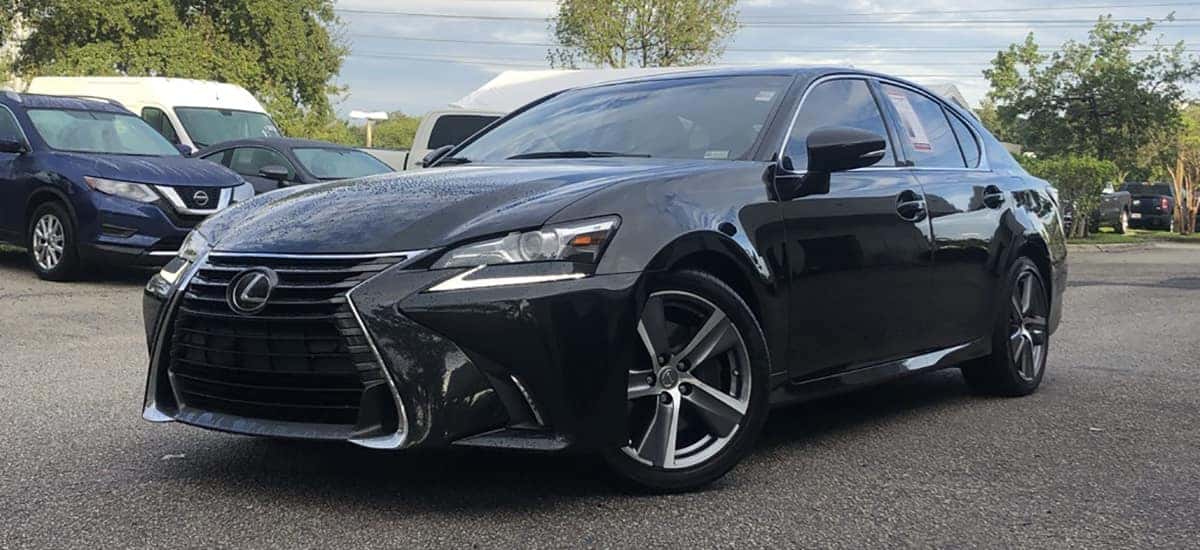 Driver's Auto Mart is proud to offer our customers a wide variety of quality used vehicles. While there's plenty to decide on across our many car, truck, SUV, crossover, and van choices, we suggest our favorite vehicle each week and highlight all the perks for our customers. This week, we've decided to focus on the 2016 Lexus GS, a luxurious choice in our line-up that deserves a home with an owner looking to drive a fully serviced and top-prize vehicle. Lexus is one of the most sought after brands and can practically sell its self. Stepping into this 2016 Lexus GS will win over any potential buyer, let us share why.
Perks of the 2016 Lexus GS
Most sedans on the road do not compete with the Lexus GS. For those searching for performance and luxury, this is a great choice. The 200t, the base trim, provides  241 horsepower with its 200 4-cylinder turbo engine that adds a solid 26 combined mpg. Owners of this Lexus vehicle are equipped with both solid fuel economy and impressive power. Drivers gain 22 city mpg and 32 highway mpg. The GS F trim adds even more horsepower, up to 467 horsepower with its 5.0-Liter V8 engine that provides a remarkable driving experience. This Lexus vehicle adds the Lexus Dynamic Handling system, which adds precise handling for owners. Looking for updated modern technology? The 2016 Lexus GS is more than a beautiful mid-size sedan option for any customer. Few vehicles have such agile handling and remarkable reliability. 
High-Tech Wrapped In Luxury
Modern technology helps the 2016 Lexus GS stand out, including the available navigation system, remote keyless entry, push-start button, voice recognition system, and hands-free phone integration. Lexus has made it possible for owners and passengers alike to enjoy internet access from inside the Lexus GS, along with other entertainment perks like satellite radio, Bluetooth audio streaming, and an mp3 player. The interior of the Lexus GS offers a rich and comfortable ride. Drivers can choose between three different driving modes, including Economy, Normal and Sport modes. Each option allows for a range of responses from the steering and throttle. There is no greater way to enjoy a vehicle than test-driving one with our help today. We're here for our customers to experience all our prized pre-owned vehicles. Looking for more reasons to come to Driver's Auto Mart? Find them with our help today.
Find Fantastic Value At Every Corner of Driver's Auto Mart
Searching for a huge range of choices? Look at our pre-owned collection at Driver's Auto Mart. We're happy to help our customers with our friendly sales team and knowledgeable staff. There's plenty of used vehicles near Fort Lauderdale for sale at Driver's Auto Mart. We have exactly what you're hoping to drive home!
Get started by checking us out at Driver's Auto Mart. We can't wait to start and complete the buying process with you. We can also appraise your current vehicle, so feel free to see what else Driver's Auto Mart can do for you. Reach us at (954) 400-4200. We'll be happy to help!