Used Car of the Week: 2016 Nissan Rogue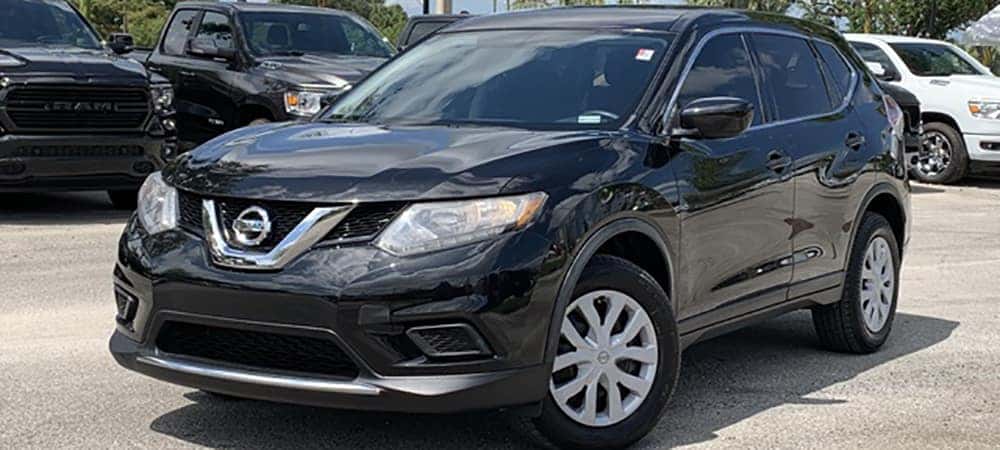 Photo credit: Driver's Auto Mart
For many customers, they want a great vehicle with a price that doesn't leave them broke or close to it. Unlike many dealerships, we aim to offer both and do so with fantastic choices. Our choice for the used car of the week is the 2016 Nissan Rogue. The Nissan Rogue is smooth and carries an upscale feel inside and out. Available third-row seating allows seating up to seven and up to 70 cubic feet of cargo space with the rear seatings folded into the floor. We are more than excited to show our customers this champion of an SUV. Enjoy keyless entry features and a surround-view camera system that allows for a modern touch that drivers crave. 
Step Into the 2016 Nissan Rogue
We offer various 2016 Nissan Rogue trims with low mileage and they have passed our rigorous 128 point inspections. Looking for great gas mileage in an SUV? Few can match the 26 city and 33 highway mpg offered with the Rogue. Listed as one of Kelley Blue Book's Top 10 Best SUVs Under $25,000, we can back this awesome four-door SUV. High-tech like fully automatic headlights, heated front seats, a power liftgate, cruise control, satellite radio, and power driver seat provide comfort and ease for 2016 Nissan Rogue SV owners. 
The 2016 Nissan Rogue offers a solid amount of horsepower with its 2.5-lIter four-cylinder engine, rated at 170 horsepower with 175 lb-ft of torque. With more than enough power to take drivers where they need to go, we know our customers will enjoy the comfort, appeal and modern features inside this stellar SUV. Come check out the Nissan Rogue before its gone!
Why Buy a Used Car?
When a driver owns a vehicle, they can modify their vehicle however they like. That is one of the best perks that will come with owning a vehicle rather than it belonging to a dealership on a short term lease or while still making new vehicle payments. When customers buy a vehicle from Driver's Auto Mart, they are in sole possession of that vehicle. If any buyer wants to modify and change the paint color? No problem. Hoping to switch out the engine? It can be done with a vehicle that is owned. How about covering the vehicle with bumper stickers? Yep. All of these options are possible when a customer buys their vehicle outright at Driver's Auto Mart. 
Expect Great Things With Driver's Auto Mart
We cater to those who do not like to make large payments every month for years on end. We have scoured many markets to bring vehicles that are fully functional at a low price that many can afford. Our customers often return to buy a vehicle for one of their friends, coworkers, or family members. Driver's Auto Mart has a tremendously supportive staff that is punctual and knows how to assist customers in feeling comfortable every step of the way. Have a trade-in offer for us? Find out what you could earn back with the help of Kelley Blue Book. Expect nothing but the best from us at Driver's Auto Mart.