Used Car of the Week – 2017 Chevy Camaro LT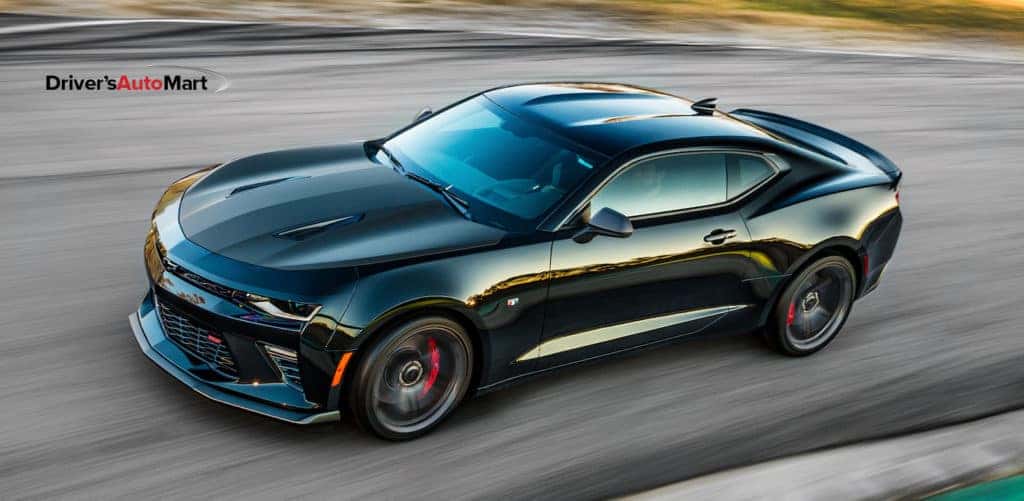 Can you believe someone wanted to get rid of a 2017 Chevrolet Camaro LT? Driver's Auto Mart has a used 2017 Chevy Camaro LT available and it is still practically new, but since it is used, it is a fraction of the price of a new model. Plus, Kelley Blue Book has our back on this one with an Instant Cash Offer to help you get in this Camaro without needing to worry about a large down payment.
Our used 2017 Chevy Camaro LT:
– Less than 15,000 miles
– Added value of $4,246 based on PureCars
– Priced below the fair market range according to Kelley Blue Book
– Included on Car and Driver's list of "10 Best Cars"
A 2017 Chevrolet Camaro LT on sale so soon. With less than 15,000 miles on it, it's practically new. Plus, the balance of the factory warranty is still good to make use of it if looking for some fine tuning.
Painted in a bright color like red, as all pony cars should, this used 2017 Chevrolet Camaro LT rides on premium chrome alloy wheels to match up with its flashy style. Powered by a 3.6-liter V6 engine, the horsepower isn't going to send someone flying down the highway, but the driver will still look good wherever they go. Plus, like any muscle car, there are plenty of aftermarket accessories to spruce it up.
We can't say how long this used 2017 Chevrolet Camaro LT will stay on the lot, so stop by Drivers AutoMart today and check it out.
Photo Source/Copyright: Chevrolet.com