Used Car of the Week: 2018 Alfa Romeo Stelvio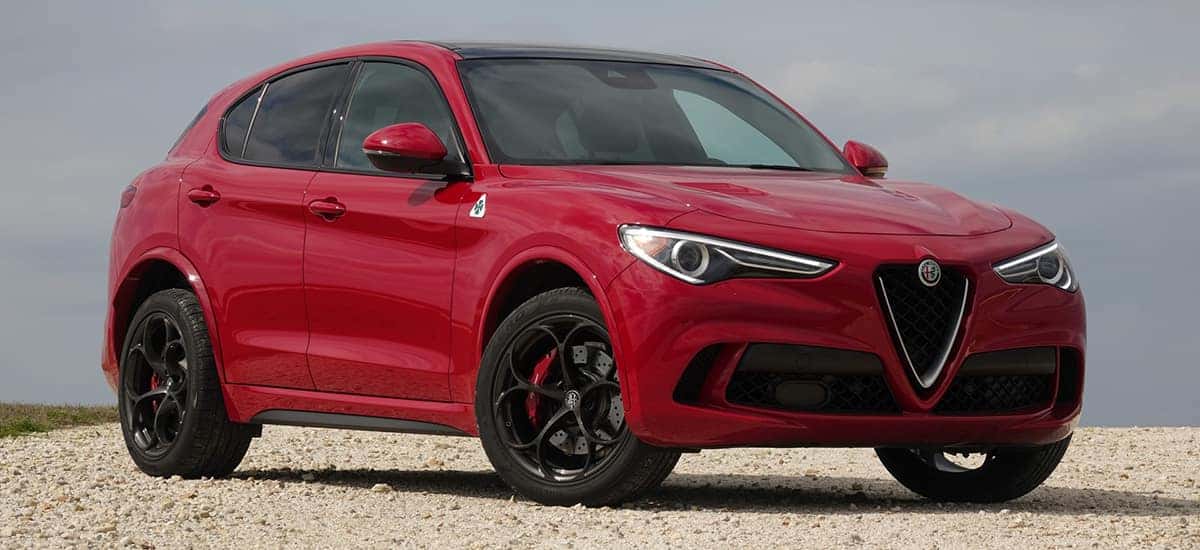 Today, we take a closer look at the 2018 Alfa Romeo that was the "2018 Crossover of the Year" by Popular Mechanics and Car and Driver's 2018 Editors' Choice. We're certain our readers looking for a luxury vehicle will find no better fit than this used vehicle of the week. From the beautiful exterior to the expansive interior, any driver of the 2018 Alfa Romeo Stelvio can vouch for the wonderful drive this vehicle offers. We currently have this vehicle and can't wait to share all the perks that come with owning one.
Learn More About the 2018 Alfa Romeo Stelvio
Among our collection, few vehicles have as much to offer as the 2018 Alfa Romeo Stelvio. The name Alfa Romeo invokes prestige, class, and performance, but when our customers come to Driver's Auto Mart, they won't have to pay a steep price for everything the Alfa Romeo brand brings. Inside, the cabin remains quiet while driving and the ride is as smooth as any crossover SUV on the market. It's a sportier option than it looks, mainly due to the high-class exterior appearance, but make no mistake the 2018 Alfa Romeo Stelvio is packed with power. In fact, the Stelvio engine is derived from the Ferrari 488's engine.
Beauty In the Beast That Is the Stelvio
Included with the 2018 Alfa Romeo Stelvio is a luxury SUV that offers superb handling, high-class cabin quality, and solid-gas mileage at 22 city mpg and 28 highway mpg. The 2018 Stelvio is the first generation in its second-year. Owners have an 8.8-inch infotainment screen to enjoy and a wonderful 2.9-Liter twin-turbo V6 that gains 503 horsepower and 443 lb-ft of torque. The Stelvio is also quite a safe vehicle with an autonomous emergency braking system as a standard feature and drivers love the wide 245/45 tires in the front and 285/40 tires in the rear that are mounted with 20-inch rims. Curious to check out this vehicle today?
Why Choose Driver's Auto Mart
While traditional dealerships may have some used vehicles, they are not up to the same standard for the ones we carry among our inventory. We prefer to stand out with vehicles that represent a greater variety of drivers and practicality for our customers. We also carry a wide amount of different brands to choose from. Chances are we have the automaker our buyers are hoping for at Driver's Auto Mart. The 2018 Alfa Romeo is just one of the many choices we offer that pending buyers can find.
Check Out Our Collection of Vehicles
Come to Driver's Auto Mart to find out what we have in person with our friendly and courteous staff. Allow our sales team to go with you on a test-drive. We look forward to assisting all our customers to take off in a vehicle they'll love. We welcome drivers to choose from over 500 pre-owned vehicles as our selection has everything from muscle cars to minivans, sedans to large SUVs, crossovers to strong pickup options.
Ask us about how we can help with financing a vehicle. Contact us today at (954) 400-4200. We'll be happy to make your summer that much better at Driver's Auto Mart! We look forward to seeing you soon!