Used Car of the Week: 2018 Chevrolet Equinox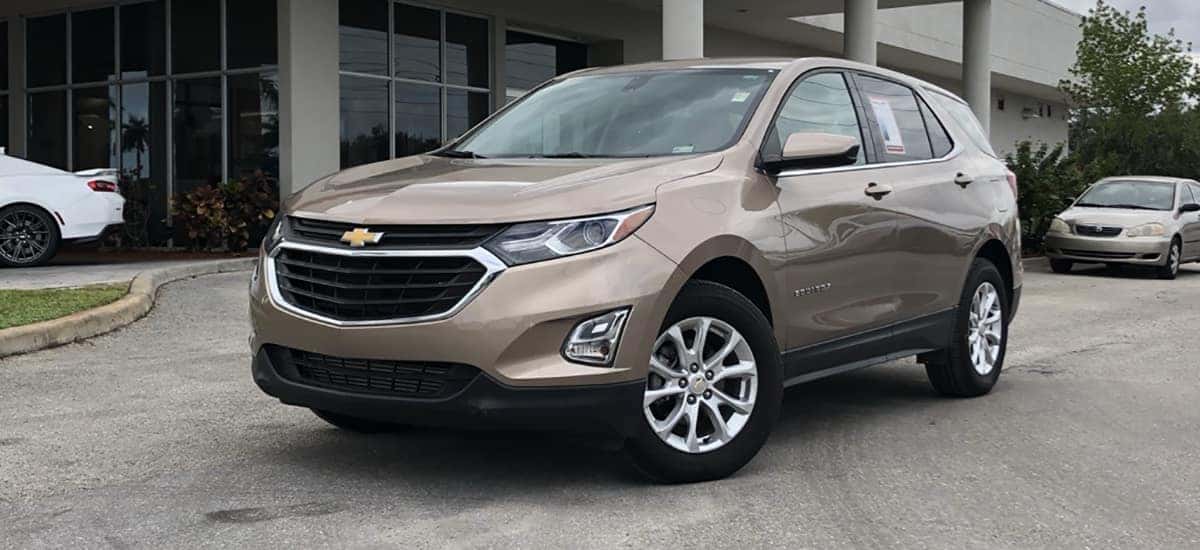 Our used car of the week is an exceptional choice for buyers to consider. We have multiple options for buyers to enjoy and they are all under $14,000 MSRP! The pre-owned 2018 Chevrolet Equinox is a celebrated small-size SUV option. When contemplating to purchase a vehicle, many items come into focus. Particularly for drivers that are looking for a great deal, the most trustworthy way to conserve money is to go with a used vehicle. Many shoppers often question what they will be getting with a pre-owned ride. When buying at Driver's Auto Mart, we can help readers with all their questions quickly. For now, let us highlight our choice for this week's selection among our wide variety of quality used vehicles.
Choose the Chevrolet Equinox For Plenty of Reasons
Think an SUV won't get better fuel efficiency results than sedans? Think again when it comes to the 2018 Equinox. The 26 city and 32 highway MPG is a stellar choice for customers looking to drive home with a quality vehicle that provides robust gas mileage despite offering a strong engine as well. The drive is exceptional with an all-new, fully redesigned interior and smooth ride for owners. Three engine options, including the base 1.5-Liter and high-end 2.0-Liter Turbo engine, are all quality choices. Hit 0-60 in just 6.4 seconds with the 2018 Equinox! Not only fuel-efficient and powerful, but the space inside the Equinox is also very appealing with 63.5 cubic feet of storage room including a wide center console bin and a wide glove compartment.
New Design, Total Satisfaction Included
The 2018 Chevrolet Equinox is a small crossover that was redesigned to handle extremely well. Discover the comfort inside for the driver and passengers alike with help from Driver's Auto Mart. Going on a long drive? The 2018 Equinox is packed with high-tech help including six USB ports, see sights easily with the available panoramic sunroof and get anywhere safely with the new MyLink infotainment system that has a new screen with modern graphics. The available premium audio is quite powerful with the sharp clarity offered by the engineers of Bose. New for the 2018 Equinox is the Apple CarPlay and Android Auto becoming standard equipment. What else can we say about this quality small-SUV? If this is not the right vehicle, we have plenty of amazing offers ready to go for our customers. Remember, we only sell quality used vehicles on our lot. Save money with our help and discover what we have to offer at Driver's Auto Mart today!
Find Fantastic Value At Every Corner of Driver's Auto Mart
We can't wait to get started helping you find what you're looking for right now at Driver's Auto Mart. We have a large variety from quality sedans to durable pickups, a wide array of crossovers and SUVs, like the Equinox, as well as work trucks and more. Check out our pre-owned collection of quality used vehicles. We have exactly what you're hoping to drive at an unreal price.
Begin by checking us out at Driver's Auto Mart. We can't wait to assist and complete the buying process with you today. We can also appraise your current vehicle, so feel free to see what else Driver's Auto Mart can do for you to end up in your next vehicle. See you soon!