Used Car of the Week: 2018 Dodge Challenger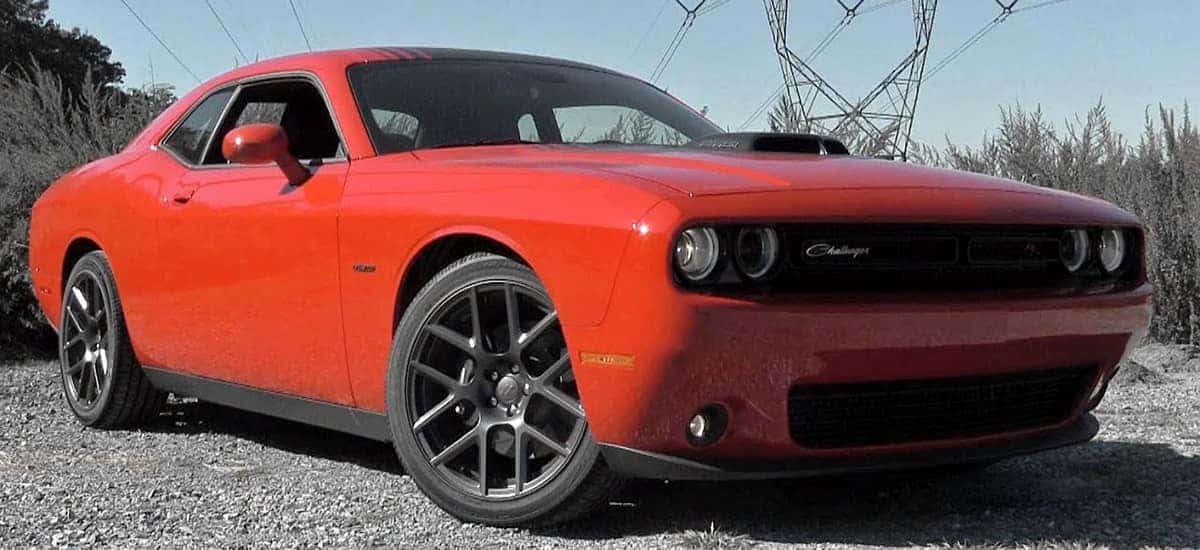 While many drivers would love to drive a fast muscle car, many are not able to for a variety of reasons. If there isn't any reason to stop an outright purchase of a pre-owned Dodge Challenger for our readers, we hope they come in for to experience this fine example of horsepower and style. Let us reveal why making that decision is a great idea. We love the sound of a Dodge Challenger that powers through with immense horsepower and torque. The chance to be excited with each drive awaits with the Dodge Challenger, which we have ready to go. 
The 2018 Dodge Challenger doesn't just provide a fast drive, owners will embrace the modern look and appeal. Modern amenities that are supported with the Dodge Challenger include remote keyless entry, power driver seat, traction control, and the latest Uconnect 4 system that includes Apple CarPlay and Android Auto capabilities. Want to know more about the 2018 Dodge Challenger?
Gain Horsepower Galore
Under the hood of a 2018 Dodge Challenger is the 3.6-Liter V6 Pentastar engine with 305 horsepower and AWD (all-wheel drive) helps give drivers solid control and steering as all power is distributed to each tire. The 3.6-Liter V6 Pentastar engine is paired to the TorqueFlite 8-speed automatic transmission and offers best-in-class V6 highway fuel economy of 30 mpg. The advanced 5.7-Liter HEMI V8 engine ups the horsepower to 375. The 5.7-Liter HEMI V8 engine has the latest technology with variable valve timing technology (VVT), that combined with the multi-displacement system, helps to provide better gas mileage when cruising at steady speeds. For drivers that want to have a rush with their daily commute, they can enjoy the muscle without hurting their wallets on gas. Just because a vehicle is used doesn't mean it doesn't get fantastic value for owners. 
Old? Not Even Close
While it is true any new vehicle loses money when the vehicle is driven off the lot, Driver's Auto Mart does not sell new vehicles. And luckily with a used vehicle, owners know they are getting a proven vehicle that works. Rather than pay outlandish, typical dealership prices, we have a different approach at Driver's Auto Mart. We search all over to find the best-used vehicles for our customers to take home.  Come in for a test drive and we'll be here to help with any sale or trade-in offer. We offer help with financing for those who want to get assistance help with the purchase. Come see what we have to offer at Driver's Auto Mart.
Find Your New Vehicle At Driver's Auto Mart
Looking for a muscle car? We have them. For those ready to get a quality vehicle, we welcome all to Driver's Auto Mart. Come test drive any of our high-quality pre-owned vehicles. Located in Davie, Florida our customers always come first as we invite you to call us for any questions at (954) 945-7618 or stop by 5355 S University Dr, Davie, Florida. 
We look forward to helping you finance, buy or sell your vehicle with us! Stop by today and see what we can do for you at Driver's Auto Mart. See you soon!