Used Car of the Week: 2018 Honda Civic Si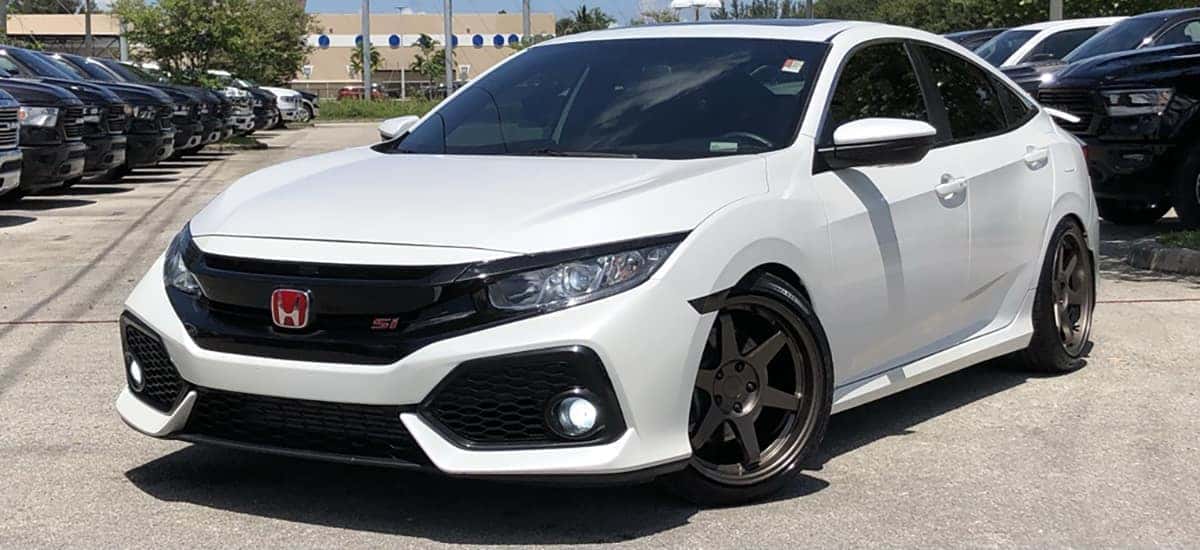 Photo credit: Driver's Auto Mart
Among the cars that have survived the automotive industry's consumer trend to buy an SUV or pickup truck, the Honda Civic remains a fixture and popular choice. Some might argue the most popular choice among buyers for one very important reason: Resale value. That's exactly why the pre-owned Honda Civic models at Driver's Auto Mart are top notch and deserve your attention. Our buyers know they are getting not only a quality vehicle, but they are getting a vehicle they can sell away at any point down the line and make some money back as well if they so choose. 
History of the Honda Civic
The Civic has been around since it debuted as a hatchback car in 1972, but quickly became one of America's most popular compact car in the middle of the 1990s. Since 2016, the Honda Civic has enjoyed the perks of its 10th generation with the latest design that has included a new chrome wing design that flows from the top of the headlamps along the front. The 2018 Honda Civic builds on that expansion and has been a winner since it debuted. What does this pre-owned Honda offer that might surprise our readers? Plenty!
New Features with New Generation Honda Civic
Beginning in 2016, the latest Honda Civic generation started and improved the Civic in many ways. The new generation Civic added a multi-angle rearview camera that allows drivers to see more than ever before when backing up. Inside the 2018 Honda Civic Si, owners will enjoy nifty features like push-to-start engine button, Bluetooth HandsFreeLink, and SMS text message function have helped drivers put their phone down and never pick it up while driving. Driver and passengers get plenty of tunes with the available SiriusXM Radio and HD Radio. Heated power front seats are perfect for long drives. The infotainment system provides a 7-inch LCD touchscreen that makes it easy to navigate.
2018 Honda Civic Drivers Gain a Turbocharged Powertrain
For those who are worried about gas mileage, just know the 2018 Honda Civic is outstanding with its 38 highway mpg. The 2018 Civic Si offers impressive fuel-efficiency thanks to the 1.5-Liter inline-4 DI DOHC Turbocharged engine that is connected to a 6-speed automatic transmission. Not only do owners get a car capable of holding its own on long trips, but owners get a fast vehicle that can hit a 0-60 mph mark in just 6.3 seconds. Check with us to see how we can help you drive one of the latest Honda Civic models, including the 2018 Honda Civic. 
Experience Honda At Driver's Auto Mart
At Driver's Auto Mart, we've made car buying more comfortable than anywhere else. We enjoy helping our customers find the best used vehicles in South Florida. We are extending the most select pre-owned vehicles with a phenomenal selection. We even buy cars for cash! Just you bring the vehicle, we'll be ready with the cash for you! Talk with our finance team about financing a vehicle, if needed. 
Reach out to us at (954) 400-4200. We'll be happy to help. It's our goal Driver's Auto Mart to accommodate our buyers with a great experience and equally amazing products. We can't wait to be your guide for the best in premium, quality pre-owned. Stop by Driver's Auto Mart today!