Used Car of the Week – 2017 Toyota Tacoma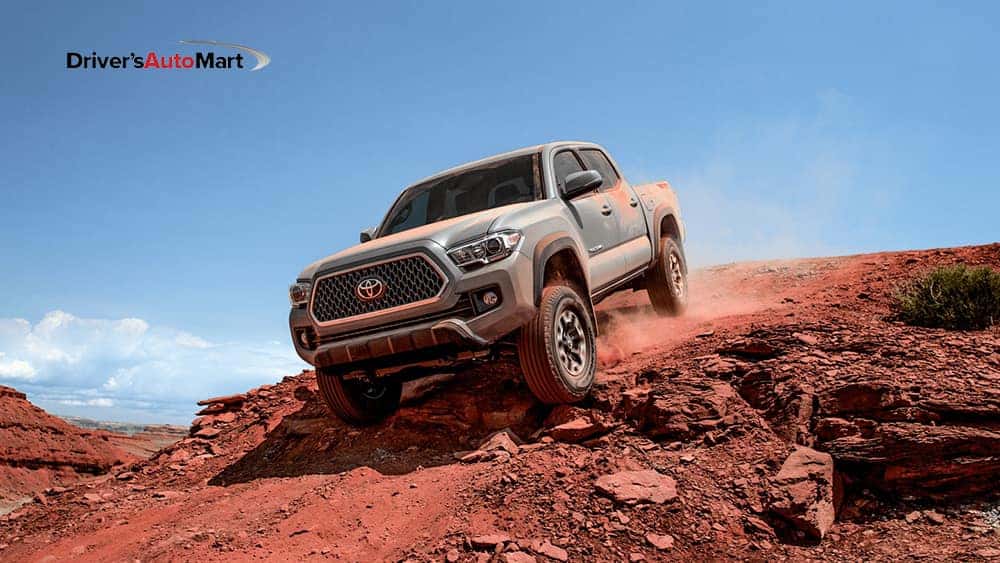 There's nothing quite like a used truck. It's a little worn in, its capabilities have been tested and pushed, but all-in-all, it served somebody well. It's kind of like almost having a friend refer a new flavor of ice cream – there's some credibility to it. That's why today, we're going to talk a little about a popular truck that wound up on our lot recently – a used 2017 Toyota Tacoma with Access Cab.
This used 2017 Toyota Tacoma:
– Priced below the fair market value based on Kelley Blue Book
– Rated 8.9/10 from Kelley Blue Book and rated 7.5/10 based on the KBB.com consumer rating
– Under 30,000 miles
– FREE CarFax Report
With a Tacoma Access Cab, also known as a "regular cab", this used 2017 Toyota Tacoma can seat up to four people. This cab is also known as the more sport, better performing option of the two, with better traction and power.  Powered by a 2.7-Liter DOHC 16-Valve 4-Cylinder engine with VVT-I, this Toyota Tacoma can generate 159 horsepower and 180 lb-ft of torque. Our used 2017 Toyota Tacoma rides on a 4×2 drivetrain, and with a towing capacity of 3500 pounds, that's not bad. It's enough for several jet skis or even a small boat to take out on the water this summer.
Other features to look forward to are a rear view camera, hands-free phone connectivity with voice recognition with Bluetooth, automatic off headlights, and fold-down rear seating. Along with the ability to tow cargo, the Tacoma has a gross vehicle rating of 5,600 pounds – that's the maximum operating weight/mass of a vehicle as specified by the manufacturer including the vehicle's chassis, body, engine, engine fluids, fuel, accessories, driver, passengers and cargo but excluding that of any trailers.
With less than 30,000 miles, the limited basic warranty is still intact, so consumers will be received the remaining balance. New buyers are looking at this used 2017 Toyota Tacoma every day, so be sure to stop by Drivers Auto Mart and take it for a spin if interested.
Photo copyright: Toyota.com