Buying a Used Car: Pre-Purchase Inspections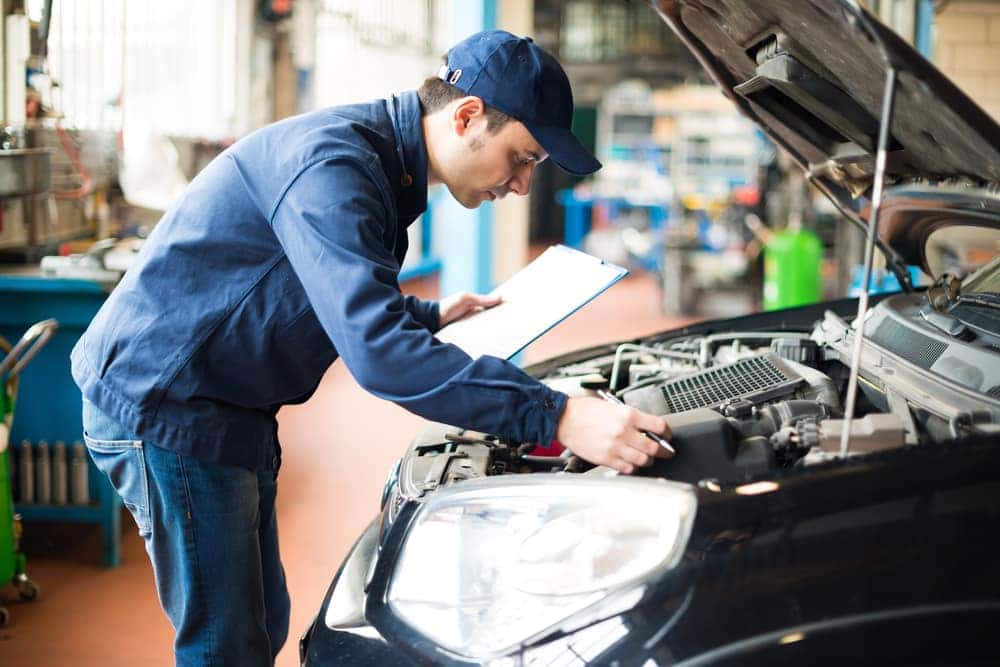 The best piece of advice, which often goes ignored when buying a used car, is to make sure a trusted mechanic inspects the vehicle before making a purchase. It's important for buyers to know that the used vehicle they are buying is safe and is in no need of any major and costly repairs. Unfortunately, many consumers don't know that used car pre-purchase inspections are available. Pre-purchase inspections are fast, simple and allows consumers to confidently buy a used car.
Pre-Purchase Inspections
According to the Department of Motor Vehicles, a thorough pre-purchase used car inspection examines the mechanical, safety, and appearance aspects of a vehicle. Many experts agree that a good inspection serves several purposes.
A good inspector can spot many major problems like frame damage. If a vehicle has frame damage, this can only mean one thing, the car has been in a previous accident and it was severe enough to compromise the frame on the vehicle. Inspections can also identify poor or sloppy body work and modifications, mechanical parts that are in need of repair such as belts and ball joints. Also, consumers that are purchasing a used vehicle online will probably want to know if the car smells like smoke from cigarettes, and inspections will include that information as well. Finally inspections also look for signs of flood-damage – VERY IMPORTANT! Flood-damage can easily go unseen if the vehicle is not inspected thoroughly and by someone who has knowledge in spotting water damage.
Some additional inspection purposes include:
Verifying the equipment or options included in the vehicle
Confirming the condition level of the vehicle
Revealing hidden problems with the frame, body or engine
Engine problems found through engine codes
Confidence built in the value of the vehicle
Where To Get a Used Car Inspection
Most dealer service departments or independent repair shops offer inspections. However, if the consumer has a trusted repair shop – that's another option. Keep in mind that some sellers may be hesitant to let anyone take a vehicle to get inspected, so offer the seller the option of coming along to the repair shop. There are also certain shops that provide consumers with mobile inspections. However, mobile inspections are helpful but aren't as thorough as those inspections performed on a lift since getting a good look under the car is easiest when the car is off the ground. According to Edmunds, most sellers will let you take a car for an inspection or agree to have a mobile inspection performed. If the seller hesitates, you might want to consider the words of BuffaloScoop.com's automotive editor and former America's Car Show host Tom Torbjorsen: "You have to wonder what they're hiding."
President and CEO of Alliance Inspection Management (AiM), Jim Yates says "There is so much information on the Web about every type of car, but what about that specific Chevrolet Malibu? Someone has to verify not just what's wrong with the car, but also what's right with it. If you are the seller, does it enhance the sale to attach a condition report? I think it does."  
What It Costs
"One of the biggest problems in private-party transactions is setting expectations," Yates said. "With a good inspection, you know what you are getting."
The price of a pre-purchase inspection can vary, and consumers may look at it as expensive in some cases. However, the extra cost can assist consumers in avoiding the headache of spending more money on existing repairs. Chain repair stores, dealerships or independent garages offer some type of a pre-purchase inspection and the average labor cost for an inspection is approximately $100-$250. Included in that price, consumers can expect a good overall mechanical and safety inspection of the vehicle – test drive included. Keep in mind, if the consumer would like to inspect a luxury vehicle, the inspection can increase in price.
According to the editors at Edmunds, while no inspection is guaranteed to find every flaw in a used car, a trained eye can help you avoid serious problems. Given the fact that thousands of dollars are at stake, an hour of your time and a hundred dollars is good insurance against the unknown. At Driver's Auto Mart, we take pride in being 100% honest with our customers and offer a free CarFax report for each vehicle. Stop by our location in Davie, FL or visit our website to view our available used car inventory.