Ways To Spring Spruce Your Car For A Road Trip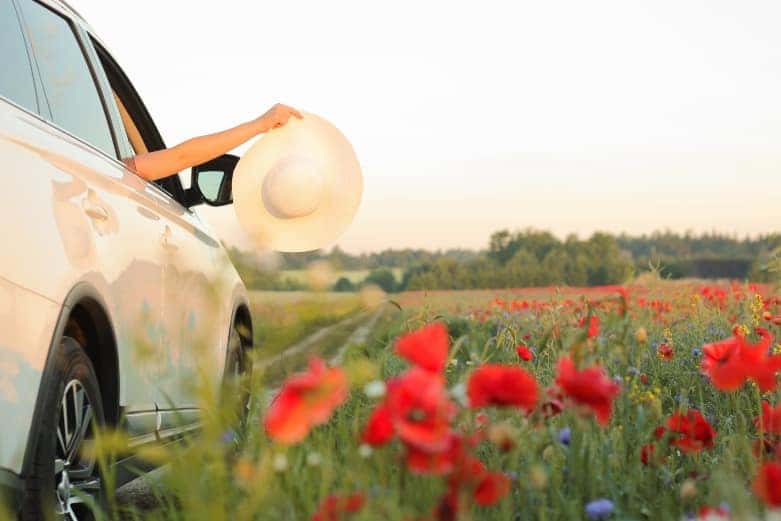 As the April showers bring May flowers, the same can't be said for our cars after taking quite a beating from the harsh winters and difficult road conditions brought on by snow and other severe weather. However, all is not lost, as a simple vehicle check-up is in order. Here's what you need to know.
Check Battery
A car's battery should be fully charged so that it can properly sustain drivers while they're on the road. It's smart to check the battery levels by inspecting the amount of fluid in the battery. Always ensure that the car's battery is charged and able to hold its own during long road trips.
Keeping The Tires Rolling
One of the most common reasons that a vehicle has a breakdown is a flat tire. Before leaving on your next adventure, examine the amount of air that's in each of your tires, and determine whether or not they are full and able to sustain themselves without going flat. Also inspect the gauge of the tire treads, ensuring that they are 3/4 inches and have strong traction. It's also a good idea to rotate and change tires before leaving on a long trip to lessen the chance of breakdown.
Inspect Fluid Levels
A car's fluid levels should be filled and in prime condition…and that's not just a suggestion, it's critical. Engine oils need to be a full level heading off. You'll also want to inspect the transmission fluid levels, wiper fluid, along with antifreeze. Examining all of these essential fluids means that you'll have a safer trip.
Check Your Brakes
Functioning brakes are also essential to have, even more so during road trips. Investigating the brake pressure is one of the most important tasks in car maintenance. This encompasses measuring the brake pressure, together with brake fluid in the car, making the ride easier when stopping and going.
Don't Forget The Electrics
Sometimes, it's the little things that matter. Proper vehicle maintenance should also involve inspecting all of the car's electrical gear. Other elements like windshield wipers, windows and turn signals should be in tip-top shape and easy to manage. If you're using a GPS or other connective devices, they should also be included in the inspection..
Provide External Treatment
After getting through these winter months, you might have noticed that your car's paint job looks a little dull or less vibrant. Melted snow causes road salt and gunk on cars, and cause damage to a vehicle's paint, clear coat, and underbelly. This is the perfect time to give the wagon a little buff and wax. It's truly the best way to extend the life of the vehicle's paint job.
Driver's Auto Mart
Another special part of spring cleaning may be ridding of the old and inviting the new. Is your car outdated? Then perhaps it's time for a new one…but for a reasonable price. No matter what season we're in, Driver's Auto Mart has you covered. We sell pre-owned vehicles that are up-to-the-minute and wallet-friendly.
Those who are interested in any of our vehicles can view our online inventory, there you'll find vehicles suitable for a variety of needs. Once you find something that feeds your fancy, chat with an online representative for further assistance.
Photo Source/Copyright: Shutterstock via photographer sunfe