What Millennials Want in Their Cars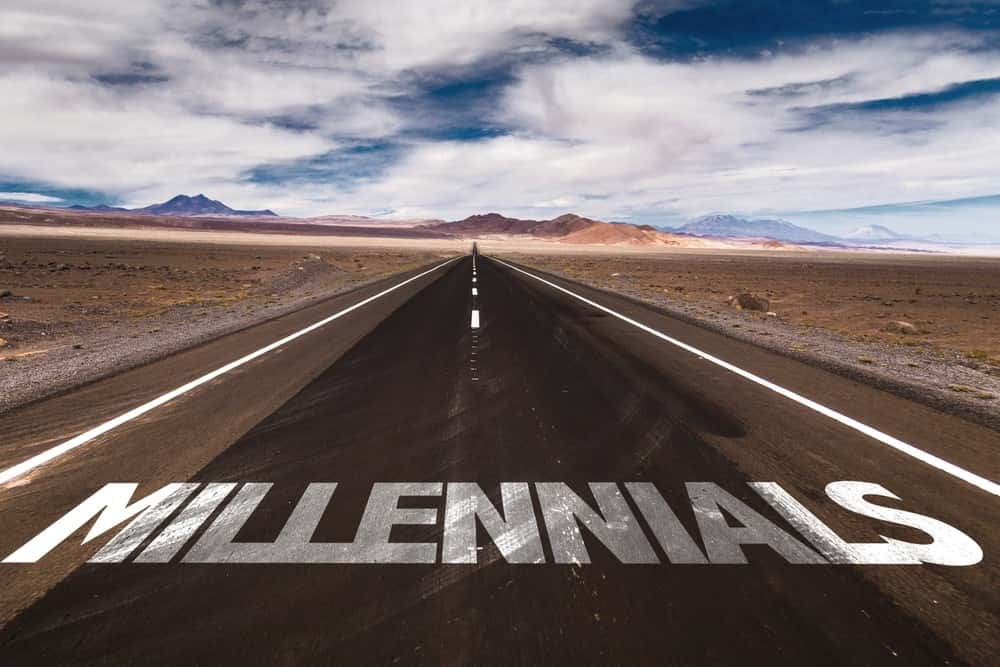 For a few years, automakers feared that millennials weren't going to buy new cars. However, that speculation ended up being just speculation. Today, more millennials have driver's licenses and they are starting careers, so millennials have started buying cars.
But what types of vehicles do millennials want? To appeal to the new tech-savvy consumers, auto manufacturers are adding more standard tech and improving fuel economy. Automakers are also doing what they can to make sure the experience millennials have is a positive one because it's clear that the new generation isn't afraid to share their good or bad experiences with the world on social media.
So what type of cars to meet these new standards?
Fuel Economy
As global warming heats up, millennials are becoming more eco-conscious than previous generations. Additionally, when many millennials started driving, gas prices were sky high and the high cost to fill up is one of their first driving memories. As a result, fuel economy is important to millennials.
Though the most fuel efficient vehicles are hybrids and electric vehicles, those types of new vehicles tend to be out of the average price range of millennials. To try to get the best of both worlds, millennials shop for used non-hybrid vehicles that are fuel efficient. So rather than a 2017 Honda Civic Hybrid, they will look for a 2013 Kia Forte, which is still a fuel-efficient vehicle and is much more affordable.
Technology
Millennials are the most tech-savvy generation, so tech features in cars often rank high on a millennial's list when they are searching for a vehicle. The most desired tech features include built-in navigation systems, satellite radio, Bluetooth capabilities, keyless entry with a push-button start-stop ignition, and mobile integration capabilities.
Though newer cars have the most up-to-date tech, there are a few manufacturers that have been ahead of the tech curve for a few years. For example, check out this 2013 Nissan Altima 2.5 S. Only three years old, this Altima is very affordable and it has excellent tech features like built-in navigation, Bluetooth capability and MP3 and auxiliary hookups.
Reliability and Reviews
These two categories go hand-in-hand when discussing car buying and millennials. As mentioned earlier, millennials are more technologically savvy than previous generations and while they also want tech in their car, they use tech to find their next car.
Before stepping onto a car lot, millennials tend to do a lot of research online and just as important as a car's equipment and specs are the car's online reviews from previous car owners. Cars that have bad reviews on publications, social media or open forums will quickly be apparent to the millennial shopper.
With the importance of reviews in mind, manufacturers also know that millennials are about experiences. They love sharing their experience and with the Internet in the hand of almost every millennial, it's easy for them to share their good or bad experience. Manufacturers that make a car that isn't reliable will hear about it from millennial drivers and so will all their friends and family.
One excellent source for reliable reviews is the JD Power Study Reliability Ratings and Awards. Each year, J.D. Power polls owners of cars that are three years old for the vehicle's reliability. In  2015, the 2012 Honda Civic and 2012 Nissan Altima were both models that placed top three in their class. Lucky for us, we have a used 2012 Honda Civic and a used 2012 Nissan Altima.
If you are a millennial and share the interests above we have plenty of affordable used vehicle options for you at Driver's Auto Mart. You can also browse our entire inventory here.
Photo source: Shutterstock