Why Apple CarPlay Is For Everyone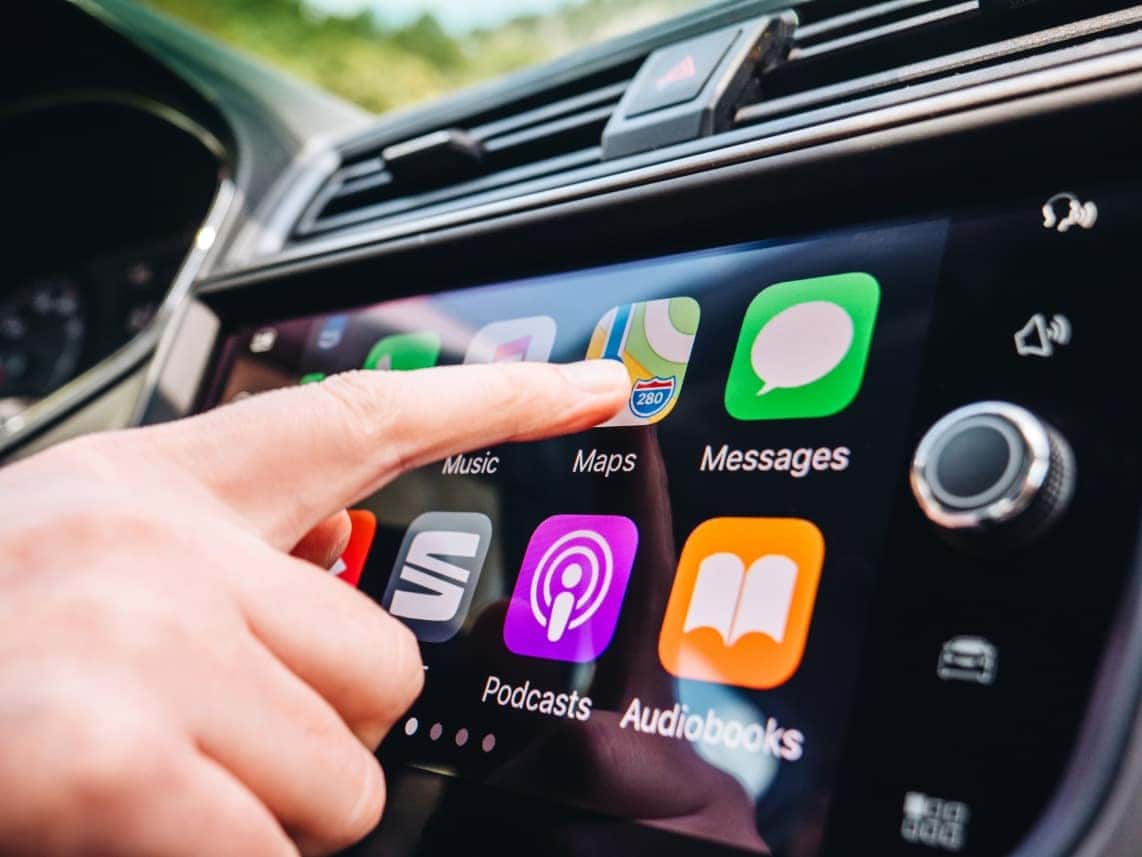 Apple CarPlay integration is virtually considered a must-have when it regarding new and upcoming vehicles. The reason is that its interface fully embodies the concept of hands-free technology, as it permits users of Apple customers to take advantage of their favorite features by using the car's infotainment system. In this way, it replicates what's on their phone or iPad onto the display screen.
Programmable Interface
If an infotainment system is any good, then its interface must be user-friendly. The same rings true for Apple CarPlay. This system allows users can personalize their experience and they can do so by moving their elected apps to the first eight spots, while the remaining ones to are to the following screen. It's likely that communicative apps will be the most advantageous for doing this type of customization, however, entertainment features are still integral while you're sitting in heavy traffic.
Hand-Free Calls and Texts
One of the best main to possess the Apple CarPlay system is its emphasis on safety. It should be common knowledge that distracted driving is the instigation of far too many automobile accidents and deaths each year, particularly with 1 out of every 4 car accidents in North America have been caused by texting and driving. Apple CarPlay allows one to make phone calls and even read text messages aloud. Since this feature only needs one's voice command to operate, you can communicate with others without ever needing to take your hands off the steering wheel or eyes off the road.
Navigation
Navigation is considered to be another conventional feature in modern vehicles, however, those who fancy third apps like Google Maps or Waze will still be able to utilize them via Apple CarPlay. For instance, when using Waze, instructions will be provided for each turn, along with other essential data regarding accidents, road obstructions, and more. Users will ultimately be able to see and hear navigation instructions, allowing for a safer way to find their destination.
Specified Entertainment
Most drivers will spend about an hour in their vehicle, and even more so for parents of children and teens with extracurriculars. For this reason, it's almost considered crucial to have some sort of entertainment app at your disposal. Using Apple CarPlay, you'll have admission to apps such as Apple Music/iTunes, Sirius XM, Podcasts, and Google Play Music.
What's more, one can use the Apply system to customize a radio station involving music that is comparable to a particular song that you might like. You should be able to do this by simply touching three dots on the "Now Playing" menu in order to find this option.
Why It's A Need
While one can technically survive without Apple CarPlay, why the heck would you want to? As we said, distracted driving leads to one too many accidents and deaths each year, so having a hands-free system can virtually (pun-intended) rid of potential tragedies. If being a safe driver means anything to you, having this shouldn't be considered just an option, but a must-have.
Driver's Auto Mart
While car models at Driver's Auto Mart are pre-owned, a good portion of them is up-to-date, with some of them less than a year old. Potential buyers can get the best of both worlds with Apple CarPlay and a used vehicle that is like-new for a fraction of its original price.
Simply view our online pre-owned inventory on our dealership website, and chat with a representative for more information.
Photo Source/Copyright: Shutterstock via photo contributor Hadrian