Why Buy a Used Car for Off-roading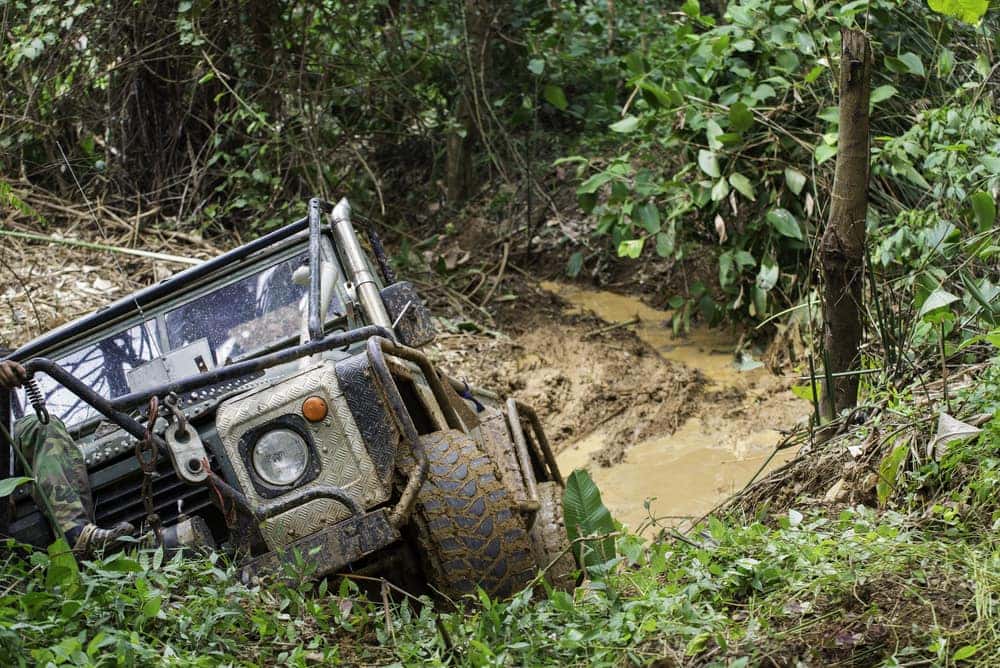 A used car is the best option for a 4X4 vehicle for a few reasons. One reason is because drivers looking for an off-road beast are likely to modify a vehicle to meet their needs and since mods can be expensive, the savings from purchasing a used 4X4 instead of a new 4×4 vehicle makes a big difference. Also, many types of performance and off-roading mods can void a vehicle's basic or powertrain warranty, so drivers that plan on making those modifications don't really need to spend extra money on a brand new vehicle covered by a warranty.
Check out some of the best off-road modifications of all prices!
Tires: The larger the tire, the higher the ground clearance! Whether the owner of the vehicle wants to rock crawl, mud, or classic trail riding, a higher ground clearance allows for much more. Plus, upgrading to off-road specific tires as opposed to all-season tires gives a driver more traction. Finally, it is always important to invest in a full-size spare tire.
Lift Kit
Lift kits are also a great mod for adding ground clearance. They range from a couple inches to much higher (12-inches). Not only does this feature add capability, but it allows for the larger tires mentioned above.  
LEDs
Off-roading at night is tons of fun, but it can also be dangerous. Investing in LED headlights, taillights and/or a light bar is a great way to ensure the best nighttime vision.
Tow Hooks
If a 4X4 vehicle doesn't already have tow hooks and it's going to go off-road, it needs them! No one wants to get stuck, but it happens and it is better to be prepared for an easy pull-out.
Tow Strap or Winch
Again, preparation is key! Tow straps and winches are both used for recoveries when a 4X4 gets stuck. Straps are more affordable, but winches can be much stronger and sometimes are electronic (no need for another vehicle to pull the stuck 4X4 out).
Looking for a used 4X4 in South Florida? Check out our used truck and SUV inventory at Driver's Auto Mart!